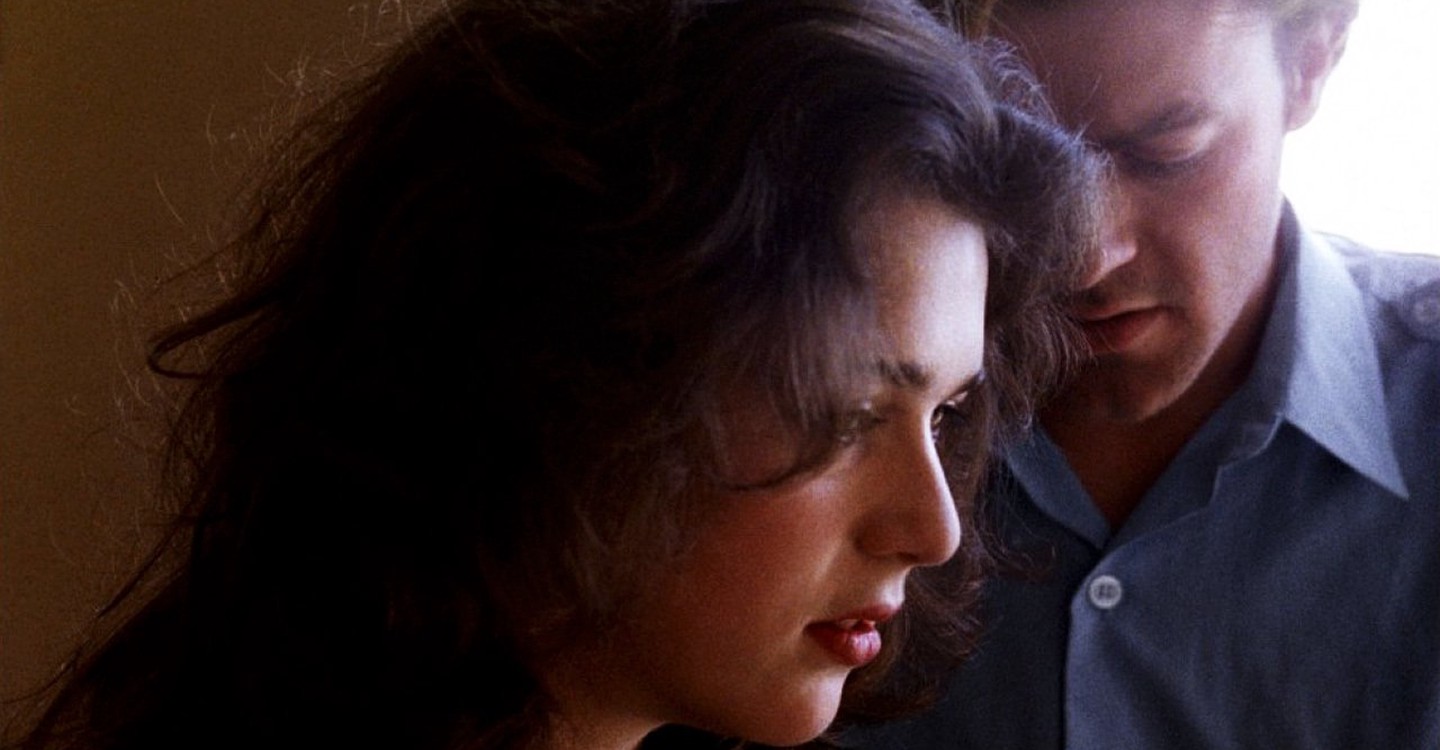 If story is style and style is the story, then the overarching link in Jean-Luc Godard's 1984 film Prenom: Carmen is lead actress Marushka Detmers? Certainly, if Godard had his way it would have been the supernova hot, and ruling monarch of French cinema Isabelle Adjani. She, however, wasn't too interested in the convoluted claptrap that the once brillant director had laid before her. For some time now, his films have wandered from simple abstract narratives, about life and love, to the convoluted esoteric shit that lay open before her. Thank you, Mr. Godard, but no thanks.
Oncle Jeannot:
I know that if I stuffed my thumb into your ass while you counted to 33 C,D,E,F,G- I would get a fever.


https://www.quotes.net/mquote/1054415
Enter young Dutch actress Marushka Detmers. She'll do. The twenty-one year old even resembled ex-wife Anna Karina, in a way. Oh, Anna. You were the muse of his life once. Every artistic fiber in his body went on overload anytime she was near or he sensed she was near. They were meant to be. Only meant to be didn't stand up all that well against genius.
Genius consumed entire worlds while, It could rob a bank with a string, some bubble gum and picture of Eve Arden and pop around, put a few snappy lines into the new Michael Bay and give it to snappy lines.
Being genius was a curse. Godard was so cursed. Or so he believed and, mostly, everyone confirmed as such – that he was a genius.
If there were any unbelievers left in the world, if such a thing was possibly, his new film, First Name: Carmen would do the trick. It was loosely based on Bizet's opera Carmen with Godard taking very liberal license.
As Godard progressed in his career, he became less and less interested in story and more so in the visual. So accused him of being a dirty old man and that may not be very far from the truth. Narrative was largely jettisoned in favor of a sometimes disjointed series of visuals.
"In the preparation documents of First Name: Carmen, Godard juxtaposed some reproductions of Rodin's sculptures with Beethoven's quotes. He also asked the cinematographer Raoul Coutard, as well 132 François Giraud as the actors, to see Rodin's work. Facing their lack of interest, as he repeated in several interviews, he eventually gave up the idea of imitating his sculptures. "Take Rodin, the sculptor. In the planning stage of Prénom: Carmen, we had love scenes, which in the end did not become real love scenes in the film, and we wanted to make them like certain Rodin sculptures. In the end the actors didn't like the idea and we didn't do it like that, but we continued to call the love scenes 'the Rodin scenes.'" (Godard and Bachmann, 17.) Nevertheless, Godard felt the sculptural aspect of the film while editing and mixing the sound: "the sculptor works with two hands against a surface, he carves space, and since musicians are always speaking of audible space I think that the thing I'd like to lead them to do is to carve this audible space" (Godard and Bachmann, 17). By superimposing the sound of the sea and the lovers' bodies, the filmmaker carves the spectator's perception of gestures through editing. If editing and sound are crucial elements to understand. "
The viewer is left with characters, who seem human, but we are never allowed close enough to verify as such.

Carmen X:
Why do men exist?
As for Detmers, Jean-Luc gets his wish and gets his young actress naked a lot. She, in turn, never rises beyond bland. For Prenom: Carmen, that is enough.